MAKE EVERYDAY LIFE MORE ACTIVE
"We sit too much and move too little"
This is one of the greatest challenges that employees, companies, and ultimately society face today. Sedentary behavior is the predominant reason why many people experience muscle tension and pain in their bodies. The pain often results in tension headaches, neck pain, and back problems. These pains hamper our productivity, well-being, and job satisfaction. It also has a significant impact on why so many of us have to take short-term sick leave.
A healthier working life with GetUpp
GetUpp puts an end to long, sedentary working days. The GetUpp App helps you to get up from the chair. It optimizes your day with varying working positions, so you get more energy during the day – also after work.
Your motivation boost – always at hand!
We all know how difficult it is to motivate ourselves to continue our new good habits. This is where, Getupp acts as your personal helper – right when you are lacking a motivation boost. In the app, you have the opportunity to track your activity and set personal goals or challenge your colleagues in fun competitions.
Works with and without extra equipment
The great thing about GetUpp is that you do not necessarily need extra equipment to get moving during the working day. The app helps you to get up from the chair and move in other ways. If you still prefer to use equipment, this can also be integrated with the app, thereby making it easier to get up from the chair.
A personal dashboard
GetUpp gives you the opportunity to get an overview of how much you have been active and thus reduced your sedentary behavior shown in time, calories, distance and number of steps.
Active vs. sitting
This feature is intended to show how big an effect even the smallest change has. Set a goal and get an overview of your active and sedentary time.
Health data
GetUpp allows you to collect data from other physical devices that are intended to give you an overview of your total sedentary time.
Challenges
You can participate and challenge your friends and colleagues in many different forms of activity, e.g. walking, standing, cycling and step distances as well as calorie burning, number of steps and much more.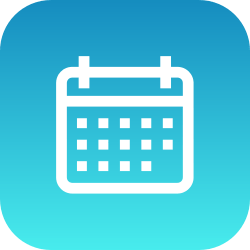 Event calendar
New exciting and fun events and challenges will be made available to you in this function.
Connection to physical equipment
With the app, you have the opportunity to connect Bluetooth to your physical equipment with the aim of giving you even more movement and variety in the working day.
Getupp Assist together with the associated Getupp App aims to motivate and inspire you to focus more on movement and your overall activity in an otherwise sedentary working day. All to strengthen daily health routines, well-being, and team spirit.The app is your tool for more fun, active, and varied working days.
Free access to premium for 30 days
Become part of the community and inspire others with your daily activity. Sign up below and get free access to premium for 30 days in the Getupp app.